Jessica and Joey met while working together at O'Sullivans Irish Pub in Downtown Carlsbad, and wanted to start their engagement session there since they have so many fond memories of the place, we then worked our way through downtown heading towards the beach.  Jessica is definitely a bouncy thing, very fun and energetic, I think Joey keeps her grounded, they complement each other very well.  Looking forward to their wedding at Pala Mesa Resort coming up in June.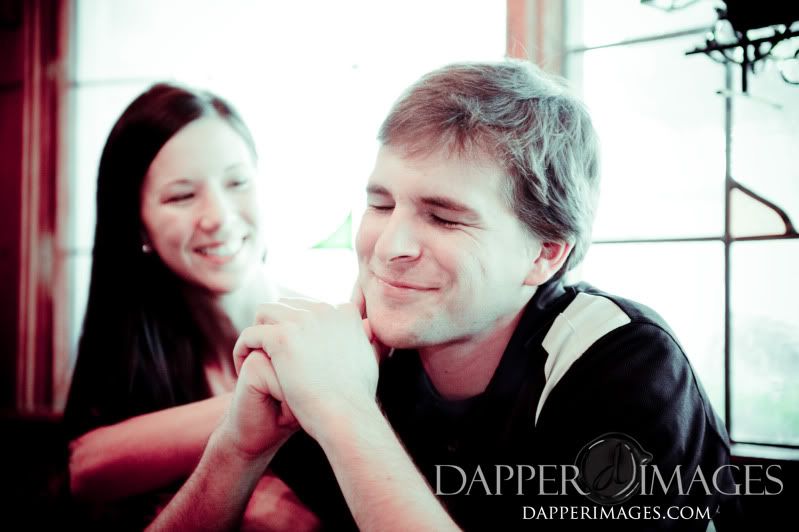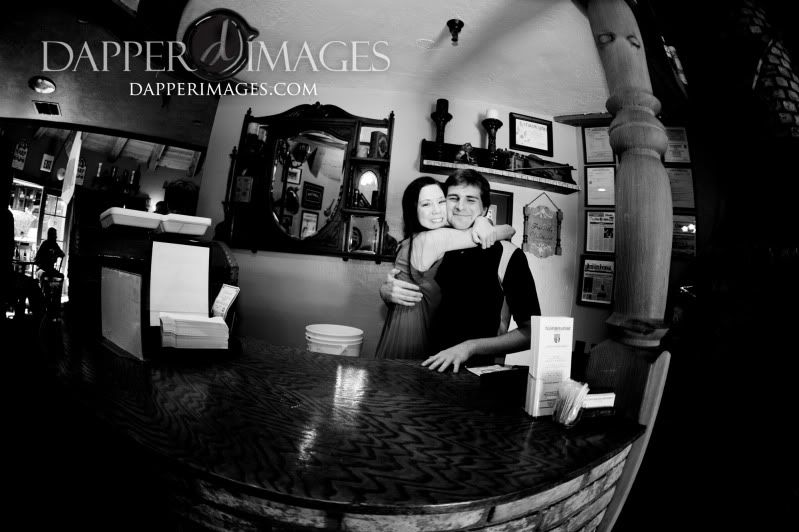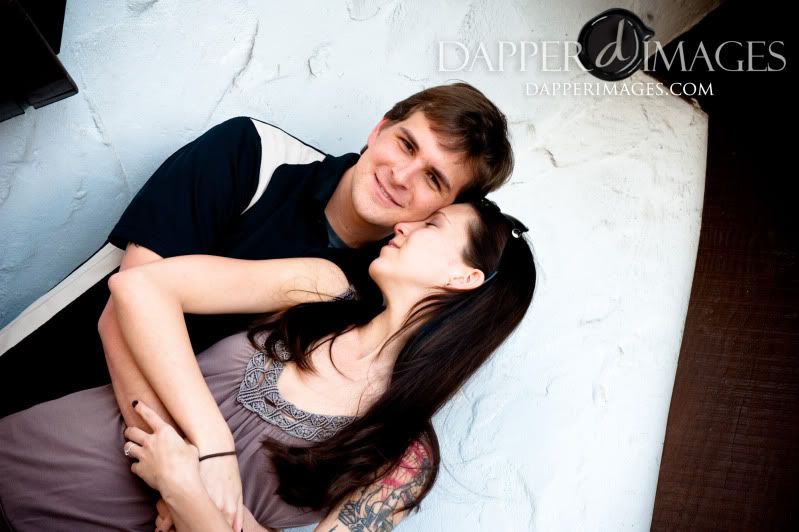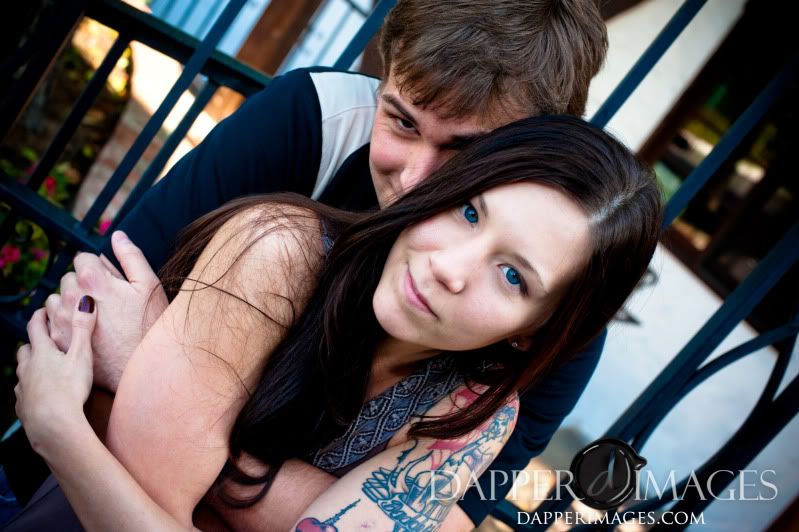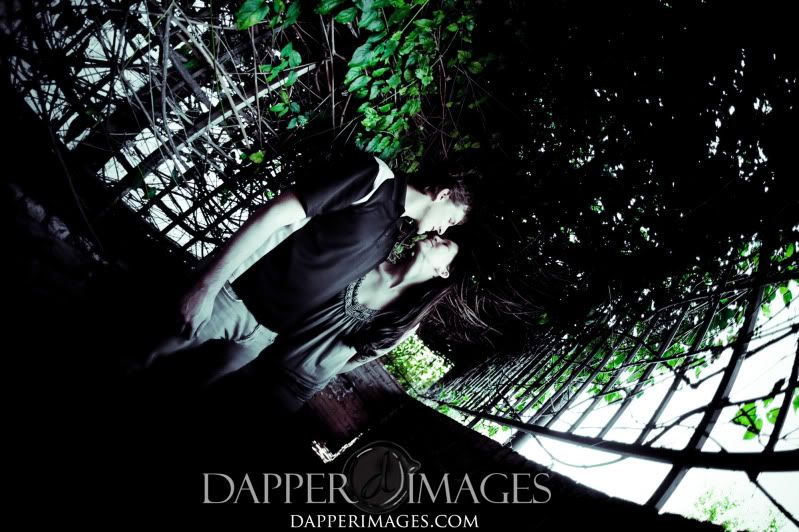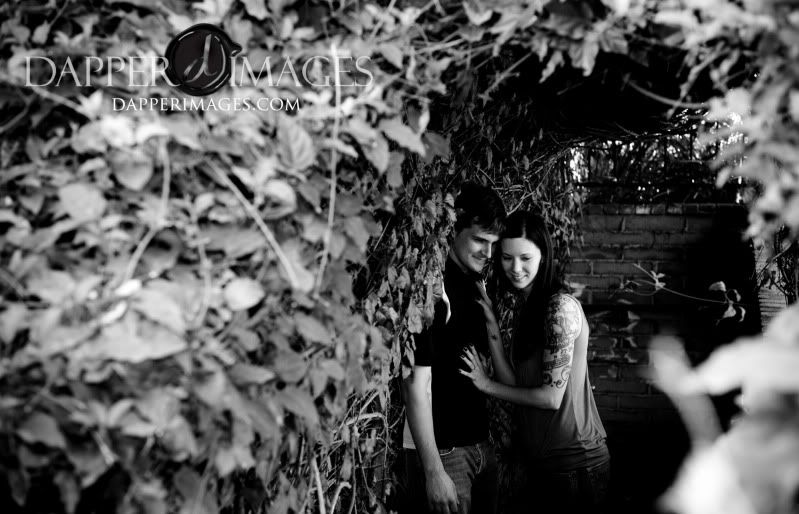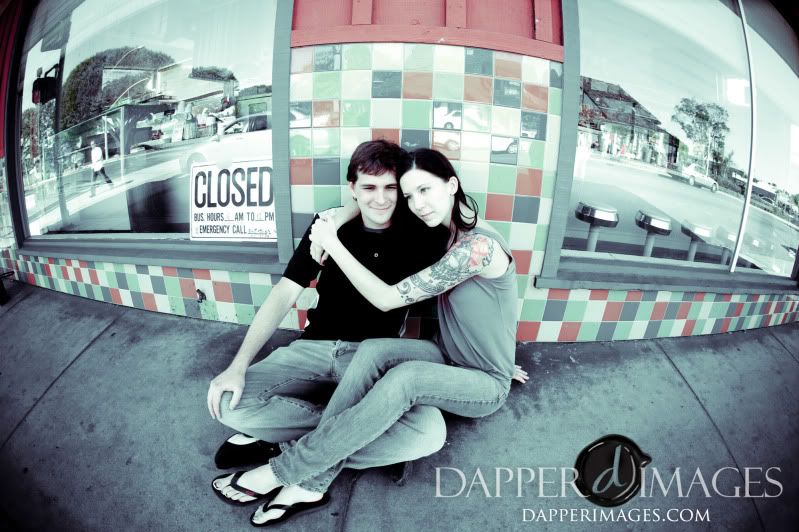 On our walk to the beach we saw a bar with this sofa in the entrance way, very random but we love the look.
Infrared Camera + Trees = Dreamy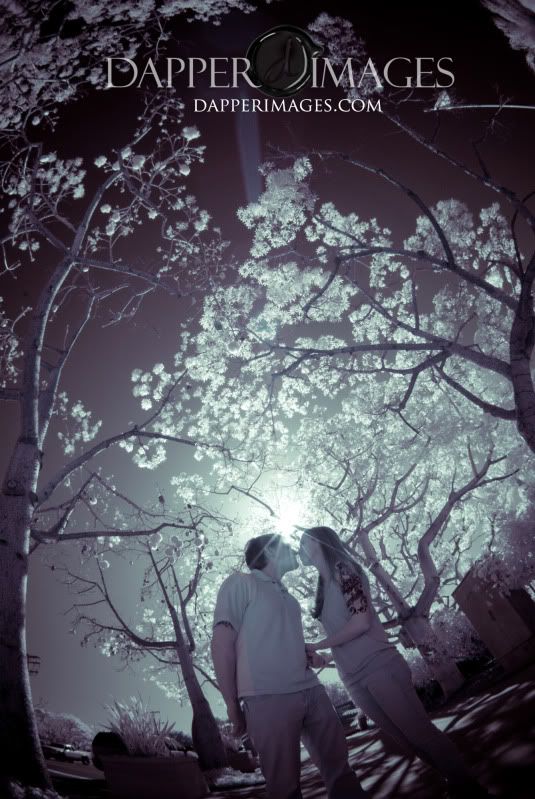 Don't you love this new color tone we came up with? I ♥ it!